Your Local Business Phone System Provider in Roanoke, Virginia
Carolina Digital Phone understands that running a business can be confusing, especially in this digital age. That's why we're proud to offer our local businesses the convenience of 24/7 support. Our team of experts is always available to answer any questions you may have and provide helpful tips to keep your business running smoothly.
Are you a business owner in Roanoke, Virginia looking for hosted VoIP or hosted telephony solutions? Then Carolina Digital Phone has the perfect solution for you. Our high-quality telephone systems are designed to meet your needs and provide the best hosted voice service available today.
We understand that businesses rely on their phones to stay connected with customers and colleagues, which is why we offer white glove service with every hosted VoIP or hosted telephony package. Our team of experts will help ensure that all of your telephone systems are up and running quickly and efficiently so you can get back to business as usual.
Whether you need one phone line or an entire hosted VoIP system, our experienced staff is here to help. With our hosted telephony solutions, you can rest assured knowing that your business will be able to stay connected with customers and colleagues.
Get hosted VoIP and hosted telephony solutions from Carolina Digital Phone today and experience the highest quality telephone service available! Contact us for more information about how we can help your business succeed.
With Carolina Digital Phone, You Get Us!
Carolina Digital Phone Recognized By Chamber Of Commerce
2022 Community Contributor Small Business Award
The All-In-One Solution You Need, Paired With Our
Local Service You Can Depend On.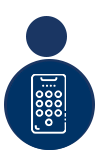 Hosted Phone System
Our all-in-one hosted phone system allows you to access your business line from anywhere you have internet access, while allowing you to gain all the features your business needs.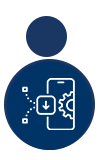 Mobile Application
Take your business line anywhere with our mobile app! Protect your personal information and stay available from any location thanks to this easy-to-use mobile platform.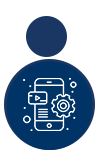 Video Conferencing
Need to connect and collaborate even when you're miles apart? Our video conferencing tool makes that easier than ever! Have a video chat with the Carolina Digital Phone Team today!
Learn More About Our Local Service
Or Call Us Today At (540) 388-0800
Carolina Digital Phone Gives Back To The Triad
Supporting Our Community Since 2000


















Demo Our All-In-One Solution Today!